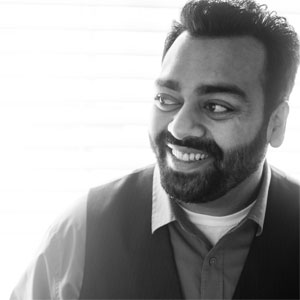 Devesh Verma
Founder / Board Member / CEO
Devesh Verma (@deveshverma) is the CEO of COR Foundation & oversees all creative content and operations. Prior to founding Creatives On Release, Devesh worked as a Film Editor & Post-Production Supervisor in the entertainment industry for most of the major networks and movie studios in Los Angeles, CA. His work has reached televisions and theaters worldwide. He has a keen sense for story-telling, engaging an audience, and attention to detail. His previous projects in the industry shaped his business sense which has helped him to streamline processes, conserve financial resources, and create new digital solutions that has earned him high praise from partners and clients alike. He started his career as an assistant editor working under Emmy award winning editor, Alex Trocker. Devesh created tons of content for HBO, as well as graphics editor for Real Time with Bill Maher. He went on to work on projects for Disney, Sony, Lionsgate, Fox, Lucas Films, FX, CBS, TNT, and many more. Devesh graduated with a BA in Film & Visual Culture from the University of California, Riverside. He is also a professional photographer, tech enthusiast, puzzle solver, and space nut. He loves to stay up to date on new discoveries and advances in technology and science. Devesh's strong desire to help inform people and progress inspirational life altering projects forward is what motivated him to found COR Foundation.
Jenn Verma
Co-Founder / Board Member / Operations / Treasurer
Jenn Verma (@jennverma) is an Executive Director in Human Resources at Lionsgate Entertainment, and oversees all of COR Foundation's business operations. Jenn previously worked as an employee benefits consultant for Towers Watson and benefitted from the opportunity to experience business challenges from both the consultant and employer side. Her extensive knowledge of our U.S. healthcare system and her understanding of the human resource functions gives her a unique insight into the trials and needs of what is really important to people and companies. She is also a freelance producer and photographer. Understanding the power of video and photography, the need for inspiring educational content, and the importance of a collaborative community motivated Jenn to co-found COR Foundation.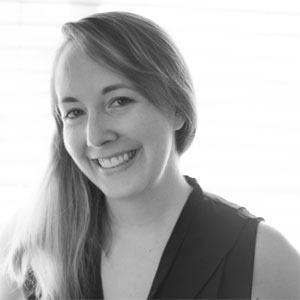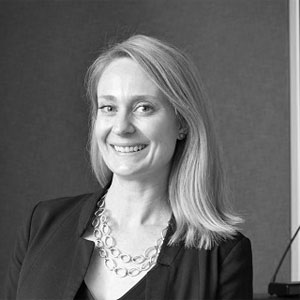 Lisa Barbato
Co-Founder / Board Member / Outreach
Lisa Barbato (@lbarbates) is an Executive Director, Business Partner at Lionsgate, a diversified global content leader headquartered in Santa Monica, CA, and oversees COR Foundation's Outreach. Lisa began her career as a Development Intern for DreamWorks Television, and obtained her first job in the industry as a Production Assistant for Warner Bros. She previously oversaw internal communications and employee engagement at Lionsgate, and co-founded Lionshares, Lionsgate's companywide volunteer initiative, and helped implement Impact Day, which has become an annual event of over 500 employees volunteering with over 20 organizations within the community. Originally from Upstate New York, Lisa has a BS in Communications from Ithaca College and an MS in Management from Pepperdine University. Lisa is always up for an adventure whether it be a weekend hike on a new trail, exploring a new country, or wrangling friends for a Halloween double decker bus extravaganza. Her knowledge of production, business, and philanthropy together with her drive to go above and beyond, connect people, and turn ideas into reality motivated her to co-found COR Foundation.
Chris Petros
Board Member / Secretary of the Board
Chris Petros is the Manager of Operations and Technology at Tax Credit Co., where he serves small/medium sized clientele, as well as Fortune 500 companies, across a variety of industries. He is also heavily involved in sales, marketing, process development, analytics, and technology. Chris previously worked in design and manufacturing engineering capacities at Northrop Grumman Aerospace Systems. With an MS in Engineering from UCLA and continuing education courses from a variety of universities, Chris is extremely passionate about education; this passion motivated him to join the board of COR Foundation.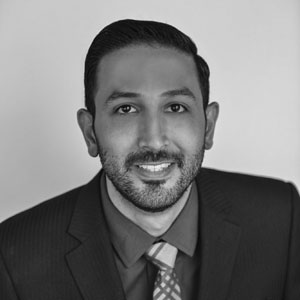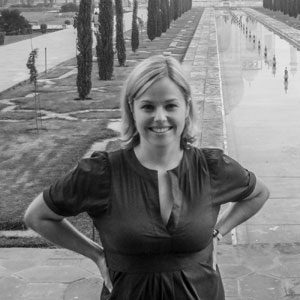 Mary Robinson
Board Member
Mary Robinson has been working in television and film for the past nine years, engaged on projects including Sony's Eat, Pray, Love and the FX drama Nip/Tuck. She served as a producer on the shows Glee and The Glee Project before moving into her current role as Partner at a cause marketing company Cause Elephant, currently collaborating with the Fox show Empire. Through Glee she helped found the Give A Note foundation, happily serving on its board and writing/directing/producing a national PSA starring Jane Lynch. Mary is a graduate of The SI Newhouse School of Communications at Syracuse University in Syracuse, NY with a BS in Television/Radio/Film. She lives in Los Angeles with her husband and daughter.
---
Steve Eddy
Advisory Board Member
Steve Eddy is an independent producer and studio executive with over 15 years of experience in the entertainment industry. Formerly the VP of Production at Summit Entertainment, Eddy is currently the head of physical production for Michael Eisner's independent studio The Tornante Company. Eddy began his career as a production assistant at the age of 19 on the feature film HERE ON EARTH that was shooting in his home state of Minnesota. He later completed his BA in Visual Media Arts from Emerson College before moving to Los Angeles where he continued working in the production department for studio feature films and network television programs. In 2008, Eddy joined Summit Entertainment where he was integrally involved in the success of the then young studio. In his tenure at Summit, he was part of a team that was responsible for well over $600M in production activities that had a return of more than $2B of world wide box-office success. Eddy played a major role in Summit's most successful projects such as THE TWILIGHT SAGA films, RED, LETTERS TO JULIET, A BETTER LIFE, and KNOWING. Following his time at Summit, Eddy joined Michael Eisner's independent studio Tornante as the Head of Production. Overseeing all aspects of television, feature, and new media production, Eddy has also helped create new business opportunities and refined the way the studio does business. Eddy continues to advise and work as an independent film producer, and volunteers around the Los Angeles area where he resides with his wife.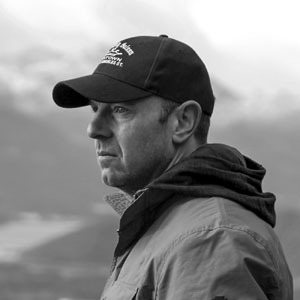 Justin Kupanoff
Volunteer / Co-Host of (The) Interesting Hour
Justin Kupanoff was hatched September 27th, 1984 in Scottsdale Arizona. He grew up with a big/loving family with 3 sisters and 2 brothers. Family has always been very important to him and he loves them dearly. By the way, Devesh is making Justin write this in 3rd person but you know it's him right? Ok. I love you, family! Back to 3rd person… He spent his childhood acting out scenes from movies in his room and sometimes just acting out in general. He went to a Catholic grade school where he wore some of the shortest uniform shorts he would ever wear in his life. Later he moved with his family to California where he made the mistake of wearing those shorts again. The ridicule he received deeply scarred his self image and is why you will be hard pressed to find him wearing shorts in public. He got over this hiccup in life and started acting as often as he could. Entertaining has always been a passion of his. Heck, his first job out of high school was tap dancing at a local dinner theater. Seriously, this guy has made some life decisions that he still questions to this day. Continuing to act in improv on stage and on independent film projects is where he had the pleasure of meeting Devesh, a person who would become one of his greatest friends and co-host. Justin is ecstatic to be on board with COR to make his show a reality! He currently lives in traffic/LA with his awesome wife and almost as awesome dog.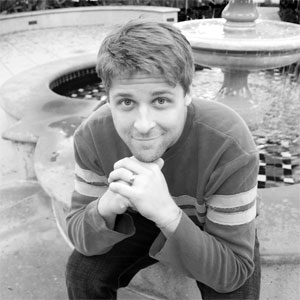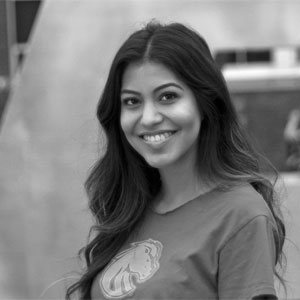 Marisa Chavez
Social Media Coordinator
Marisa Chavez is in charge of our social media outreach, and she loves doing new things. From trying new foods, fashion, meeting new people, or even moving 1000 miles away from home to a city without knowing a single person. Which is exactly what she did after graduating high school. She is from Azusa, California, and just recently moved back to Los Angeles from Boise, Idaho after completing her Bachelors in Marketing. "I believe we all have greatness within ourselves and with a little hard work and sacrifice we can excel in anything we want to do!" – Marisa.
Collin Davis
Web Designer & Developer
Collin is an experienced technology professional who specializes in automotive video production. He has over a decade of experience building web applications and producing video content. He is the Chief Technology Officer and Director of Operations for WheelsTV, and Co-Creator of the Dealer Video Showroom: a video test drive platform for car dealers. When Collin isn't building video technology solutions or leading video content production for WheelsTV you can find him test driving a different car each week, collaborating with like-minded tech entrepreneurs, or frequenting Vermont to visit family and snowboard.